Best Gaming Deals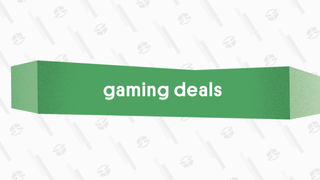 Best Gaming Deals
The best deals on games, consoles, and gaming accessories from around the web, updated daily.
Featured Deal: Burnout Paradise Remastered | $30
These are the best Nintendo Switch deals for August 2020.

You don't have to spend a bundle to ensure gaming fun all summer. Right now, loads of great Switch games are on sale, including The Legend of Zelda: Breath of the Wild, BioShock Collection, Burnout Paradise, and more.
It's also high time to grab a new controller, memory card, or handheld grip, and you'll find all of those and more below in our roundup of today's best Nintendo Switch deals. Jump on these bargains while they last!
Widely regarded as the Switch's crowning masterpiece and one of the greatest games of this generation, The Legend of Zelda: Breath of the Wild launched alongside the system more than three years ago.

G/O Media may get a commission
Given that, you might be surprised to see us share a mere $10 savings on this gem — but Nintendo's first-party games rarely go on sale, especially this one. It's still a must-play game for any Switch owner, and especially if you can save a little cash on it.
If you're downloading games from the Switch eShop, then you'll probably need some extra space. Luckily, the Switch accommodates affordable microSD cards, and there are even Nintendo-branded versions from SanDisk.

This official microSD card has a Mario mushroom on it and is currently on sale for $27, marked down 23%. However, if you can deal without the branding, you can grab a standard 128GB SanDisk microSD card for $15, almost half the price… and it works just as well.
Mario Kart 8 Deluxe is the ultimate Mario Kart, upgrading the original Wii U rendition with more courses, more character, and a much improved battle mode.

This $10 savings isn't massive for a three-year old game, but like Breath of the Wild above, this Nintendo gem just doesn't go on sale very often. Take advantage of it while it lasts!
If you're not keen on building your own levels in Super Mario Maker 2, then why not trust the experts and play the real deal? New Super Mario Bros. U Deluxe is an updated rendition of the Wii U original, delivering a classic-feeling side-scrolling Mario game with modern graphics.

You can play with up to four players, plus the Switch version has extra accessibility features to help younger players start playing quickly. It's $10 off right now.
Big games on a little screen! 2K Games recently ported three of its top franchises from other consoles and PC to the Switch in content packed bundles, and they're already discounted at Amazon.

The BioShock Collection gives you a trio of bold and distinctive first-person shooter campaigns, while the XCOM 2 Collection gives you the complete version of the critically acclaimed turn-based strategy gem and Borderlands Legendary Collection has a trio of cartoon-stylized, over-the-top, looter-shooter favorites.
Save $15 on any of 'em right now. Note that you'll definitely need a microSD card for these, as all three require a significant download to access the entire game.
If you ask most die-hard Super Smash Bros. players, they'll swear that Nintendo's original GameCube controller from 2001 is the best way to play the game. Luckily, you can still get that experience on the Switch today.

PDP's officially-licensed wired Switch controller keeps the same look and feel of the original, and is great whether you're playing Smash or something else entirely. Right now, this Mario-themed edition is $6 off the regular price, but Amazon has several other designs at various prices.
Burnout Paradise Remastered just hit the Switch a couple months ago, but you can already save $20 off the list price right now at Amazon.

Granted, that's still a fair bit more than you'll pay on PS4 or Xbox One, but if you're keen on bringing the incredible open-road racing action of Burnout Paradise with you wherever you go, it might be well worth jumping on this deal. Reviews suggest that it runs really well on Switch and that the now-12-year-old-game is still a blast on modern hardware.
The Switch might not be where the hardcore fighting game community lives, but between the likes of Mortal Kombat 11, Dragon Ball FighterZ, Super Smash Bros., and others, there's plenty to keep fans happy.

And if you're reasonably serious about fighting games, then you'll want a stick. HORI's Fighting Stick Mini is a compact option that features Street Fighter II branding but can be used to pummel foes in any game you please. It's $9 off right now at Amazon.
If one legendary computer role-playing game (CRPG) remastered and made portable on Switch isn't enough for you, then how about… like, two and a half?

Baldur's Gate: Enhanced Edition serves up refreshed versions of the classic series' two main games, plus it adds in a brand new Siege of Dragonspear expansion that sits between the two stories. It's marked down from $50 right now, and can keep you glued to your screen for dozens and dozens of hours of fantasy fun.
The list of delightful and/or wonderfully weird Wii U exclusives keeps getting smaller and smaller thanks to Switch ports, and one of the latest is The Wonderful 101: Remastered.

This oddball game from the director of Bayonetta and Okami has you take control of a massive group of superheroes at once as you fight baddies and solve your way through challenges. It's already 15% off at Amazon right now.
Hit the court in Mario Tennis Aces, the latest and greatest entry in Nintendo's long-running, arcade-style sports bonanza.

While the basics haven't really changed, this version introduces super-powered special shots, plus there's a single-player story mode complete with missions and boss battles. It's $12 off the regular price right now.
Here's a third-party accessory that many fans consider an essential part of the portable Switch experience: the Satisfye Pro Grip.
This large peripheral hugs the original Switch console and provides you comfortable grips for a more ergonomic play experience, plus it has optional thumbstick toppers to help with aiming. The Satisfye Pro Grip has a 4.8-star rating on Amazon with nearly 1,700 customer reviews as of this writing, and it's 17% off the list price.
Licensed LEGO games are all around lighthearted, accessible smash-and-bash action, and LEGO Marvel Superheroes 2 is no exception—it's perfect for families to play together.

This second entry will be especially appealing to comic book die-hards given the added emphasis on characters and scenarios that we haven't seen in the movies, but it still has the likes of Black Panther, Spider-Man, and the other top-billed heroes. Grab this one while it's cheap!
---