Best Tech Deals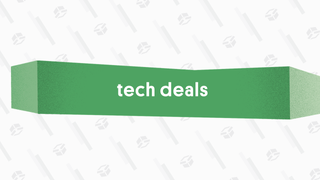 Best Tech Deals
The best tech deals from around the web, updated daily.
Featured Deal: Marvel's Spider-Man: Miles Morales (PS5) | $30 | Best Buy

The best Sony PlayStation deals for July 2021 are here.
The PS5 has been out in the wild for some months now, but good luck finding one: they've been popping in and out of stock at retailers, and they're likely to remain scarce for months to come. It's the usual console launch routine, but we wish you well if you're still on the hunt.
On the other hand, if you're looking for deals on PlayStation 5 and PlayStation 4 games alike, along with accessories, then you'll find stellar savings below.
Insomniac's Spider-Man spinoff is even better than the original game, starring young Miles Morales as an inexperienced web-slinger learning the ropes while his new superhero antics intersect with his personal life. It's marked down to just $30 right now on PlayStation 5 for the standard edition, or you can snag the Ultimate Launch Edition for $50 with a remastered version of the first Spider-Man game included.

G/O Media may get a commission
One of the PS4's biggest 2020 exclusives, Ghost of Tsushima is a gorgeous open-world game set in feudal Japan, and the end result feels a lot like what an Assassin's Creed game might be were it to choose the era/setting. Right now, it's $30 off the list price at Amazon and Best Buy, and it has been enhanced for PlayStation 5 with a much smoother frame rate. (An expanded Director's Cut  comes out for PS4 and PS5 in August.)

Last year's biggest PS4 release, The Last of Us Part II is another blockbuster smash from Naughty Dog, featuring the kind of incredible emotional heft and attention to detail that made the first game and the Uncharted series so legendary. It's $40 off at Best Buy right now, and it runs even better on PlayStation 5 now.

While not officially a new LittleBigPlanet game, Sackboy: A Big Adventure takes the lovable hero from that series and transports much of its creative ethos in a different kind of platform-action game with 3D environments. This one's purely a game to play, not one with creation and sharing elements, but it's a fun one especially for the family. Grab it for $40 on PS5 or PS4 right now.
Resident Evil Village continues the first-person survival horror approach established in Resident Evil 7: Biohazard, delivering a hunting new experience set in the larger titular environment. And it's enhanced on PS5, too, if you have the latest hardware. Grab it for $49 on PS5 or $50 on PS4 right now.

Persona 5 is one of the most acclaimed role-playing games of this generation, and the enhanced Persona 5 Royal expands the experience for existing fans—and provides the most complete package for new players.

Like the base game, Persona 5 Royal follows a Japanese high school student throughout an academic year, as he and others manifest special powers and transform into the Phantom Thieves of Hearts—but this edition has new characters, locations, story elements, and more. Save $25 at Amazon.
Persona 5 Strikers keeps the style and spirit of the brilliant Persona 5 and marries it to a combat system inspired by the long-running Dynasty Warriors series. While these kinds of hybrids haven't always produced brilliant results in the past, Strikers nabbed strong reviews for keeping so much of the Persona 5 allure intact. Save $25 at Amazon right now.

Dark Souls really ignited the whole "Soulsborne" genre of tough-as-nails battlers that now includes the likes of Bloodborne and Sekiro, but From Software's earlier Demon's Souls really set the template for the now-beloved genre. Luckily, if you missed it on PS3, it was fully upgraded and overhauled for the PlayStation 5 launch, with dazzling graphics and rave reviews in tow. Save $20 at Walmart or Best Buy.

Ubisoft's latest historical action romp explores the Viking invasion of England with a dash of Norse mythology in the mix, and the result is another gorgeous, compelling adventure with exciting combat and loads to keep you busy. Right now, Amazon has one of last fall's biggest hits on sale for $30 on PlayStation 5.

Cyberpunk 2077 had a very rough launch in December, with the console versions in particular landing with big performance problems. CD Projekt RED has spent the past months fixing it up with more to come, so fingers crossed that PS4 players will be able to experience the futuristic open-world role-player like it's supposed to be enjoyed—and then a free PS5 upgrade is due later this year. You can currently snag the game for $26 at Best Buy and take a chance on its hopeful rehabilitation.

In a bargain that we're dubbing the "always online" deal, right now you can snag a full year of PlayStation Plus along with lifetime access to KeepSolid's VPN Unlimited service for just $50. That's less than the list price for a single year of PlayStation Plus, while the KeepSolid service is valued at $199 on its own. VPN service routes your internet connection through an external server for increased privacy and security, so it's ideal for your computer and even your mobile phone.

EA's inventive cooperative adventure about a married couple on the rocks is one of 2021's best-reviewed games. You'll have to play together in It Takes Two, as a husband and wife magically transformed into dolls, to survive challenges and hopefully reignite the flame in the process. Amazon is already taking 25% off the $40 list price.

It's pretty easy to fill up your PlayStation 4's hard drive with games, especially bigger AAA fare, but you can boost your storage tally at a discount right now. Amazon has the WD Black 4TB P10 Game Drive for $20 off right now. This external hard drive plugs right into your console with a USB cable and lets you download and store potentially dozens more games for easy access.
---