Best Tech Deals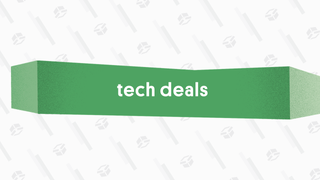 Best Tech Deals
The best tech deals from around the web, updated daily.
Featured Deal: LEGO Marvel Collection (PS4) | $15
The best Sony electronics deals of July 2020 are here.

To help you stay busy (playing video games) all summer, we've added a bunch of great deals for PlayStation 4 owners, including big discounts on awesome games and useful accessories. You can also snag a full year of PlayStation Plus service for nearly half the usual price!
It's not all gaming deals, however: we also have big discounts to share on smartphones, televisions, headphones, and more. Have a look through today's best Sony and PlayStation deals below.
Persona 5 is one of the most acclaimed role-playing games of this generation, and the recently-released Persona 5 Royal expands the experience for existing fans—and provides the most complete package for new players.

Like the base game, Persona 5 Royal follows a Japanese high school student throughout an academic year, as he and others manifest special powers and transform into the Phantom Thieves of Hearts—but this edition has new characters, locations, story elements, and more. Snag the special steel book launch edition now for $20 off at GameStop!
G/O Media may get a commission
This is a crazy deal for Marvel fans, serving up a 3-in-1 bundle of games that could easily keep you playing and unlocking characters and content all summer long.

The LEGO Marvel Collection puts three games on a single disc: LEGO Marvel Super Heroes and its sequel, as well as LEGO The Avengers and all of the add-on content for all three. They're all pretty similar in their button-mashing, puzzle-solving, co-op action, but collectively provide an immense wealth of levels to play through. Save $45 off right now at Amazon.
You could spend a lot more for a PlayStation 4 headset if you see fit, but if you just want something basic for chatting with your Fortnite or Call of Duty Warzone squad, this could do the trick.
Turtle Beach's Ear Recon 50P is a simple plug-and-play headset that pops right into your controller, with an adjustable mic, 40mm drivers, and cushy earcups that'll hopefully keep you playing in comfort for hours. It's 17% off at Amazon right now.
If you still haven't played Sony's brilliant God of War revival, now's the time to act: Amazon has the Greatest Hits edition of the PS4 modern classic for 25% off the list price.

God of War reimagines Kratos amidst Norse mythology as he embarks on a trek with his young son. It's a different take on the vicious hero: more emotional, more brutal, and even more stunning than ever before.
Clip the coupon on the page

Stop hunting for a charging cable every time your PS4 gamepads run out of juice. Use BEBONCOOL's simple charging dock instead to ensure that your DualShock 4 controllers are always topped up.

This dock holds two controllers at once and takes about two hours to restore them to 100%. Clip the coupon on the page to knock it down to just $13.
Save $200 off the price of Sony's X950H 55" 4K HDR Smart TV right now, which features a crisp LED panel with bold black levels and images boosted by the X1 Ultimate processor.

Sony's set is decked out with smart features, including an Android TV interface as well as support for Amazon's Alexa and the Google Assistant, as well as Apple AirPlay 2 and HomeKit compatibility.
Get a free pair of Sony's excellent WF-1000XM3 wireless earbuds when you pre-order the insanely expensive upcoming Xperia 1 II (that's the Xperia 1 Mark 2) smartphone from B&H.

That's the list price of the phone itself, but the AirPods Pro-rivaling earbuds come alongside in this bundle. The phone is appropriately decked out with flagship tech, including a 6.5" 4K display and a top-end Snapdragon 865 processor, and is due to release in the coming weeks.
Sony's flagship phones are among the highest of the high end, and last year's Xperia 1 certainly fits that bill. It's one of the rare handsets to squeeze a ridiculously crisp 4K screen onto a phone, and it's ultra-tall too at a 21:9 aspect ratio.

It also has great cameras and a speedy Snapdragon 855 chip onboard, and this purple color scheme is very striking (the black one, less so). Amazon has the Xperia 1 for $152 off the list price right now.
A PlayStation Plus membership is essential if you want to play PS4 games online, but at $60 a year, it might seem a bit steep. Luckily, you can grab a yearlong membership now for just $31 through CDKeys. The subscription also grants you free games to download each and every month, which you can keep for as long as your Plus plan stays active.

Looking for a nice new pair of earbuds with a bit of extra thump? Sony's MDR-XB50AP earbuds come with an "Extra Bass" tag in their title, with 12mm Neodynium drivers putting a bit more force into your tunes.
Right now, the blue and black versions are down $20 off of the list price at Amazon, but check on the red price as we've seen it fluctuate.
Should you buy an 8K television right now? More pressingly, should you spend $6,699 on a TV right now? Look, we can't make that decision for you—but when you consider that Sony's Z9G Master Series 8K LED TV is $6,300 off the original list price right now, that might be easier to justify.

Ripe for your wild early-adopter needs, this enormous 4320p TV has Sony's 8K X-Reality PRO technology and is IMAX-enhanced, while the backlight master drive adjusts light levels in parts of the screen for amplified contrast.
If you're playing a lot more games online these days, whether it's Fortnite, Rocket League, or something else entirely, then you should have a headset to strategize with your squad... or maybe trash-talk your foes.
We're fans of Sony's official PlayStation Gold wireless headset, which easily connects to the console, is super comfortable, and has stellar sound. It's $21 off the list price at Amazon as of this writing.
Given how much time we're all spending at home right now, it might be the time that you realize that your TV's built-in speakers just aren't cutting it. Luckily, you don't need to spend a bundle to get a nice boost over the default.
Sony's HT-S100F is an entry-level soundbar without any external surround speakers or a subwoofer, but with 120W output and a "bass reflex" design, you'll surely hear the advantage. It's $30 off of the list price right now.
---