Best Gaming Deals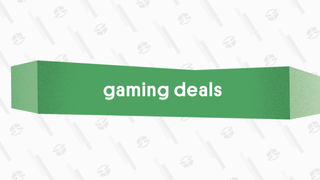 Best Gaming Deals
The best deals on games, consoles, and gaming accessories from around the web, updated daily.
Featured Deal: Marvel's Avengers | $25 | Best Buy
The best Xbox One game and accessory deals for April 2021 are here.
Whether you're rocking an Xbox Series X, Xbox Series S, or Xbox One, you might be looking for a fresh game to help pass the pandemic quarantine doldrums. Luckily, there are many recent releases on deep discount right now, including Marvel's Avengers and Assassin's Creed Valhalla, along with bargains on subscriptions and accessories. Have a look and keep on gaming!
Released last fall and recently upgraded with Xbox Series X/S enhancements and added content, Marvel's Avengers is a surprisingly good licensed game inspired by the superhero team, seemingly taking inspiration from the cinematic version of the comic team without exactly copying the style and storylines. Here, you'll play as young Ms. Marvel (Kamala Khan) as you rebuild and take control of the scattered team, plus there's an online co-op component and loads of unlockable costumes and gear. Save $35 at Best Buy.

G/O Media may get a commission
Bra Bearies Strawberry CBD Gummies
Use promo code 93XQU34 at checkout

Get your Xbox Series X, Series S, or Xbox One online for a full year with this $10 discount on an Xbox Live Gold membership from Newegg. Not only does Xbox Live Gold unlock online multiplayer for Xbox games, but it also earns you free games to download each month and keep for as long as your subscription stays active. Just use promo code 93XQU34 at checkout.

As our Giovanni Colantonio wrote, "You'd be a Titanfool to not buy Titanfall 2: Ultimate Edition for $3." The giant robot-packing first-person shooter, widely hailed as having one of the best first-person shooter campaigns of the last generation, is a mere $3 at Amazon for a digital code. It also has great online action, too, and this version bundles in a bunch of extra content and boosts on top of everything. THREE DOLLARS.
Right now, 2019's stellar original Star Wars adventure, Jedi Fallen Order, is just $20 at Target. As young Cal Kestis, a Padawan forced into hiding following the events of the prequel trilogy, you'll search the galaxy for answers and become the Jedi warrior you were always meant to be. This is a strictly single-player adventure, unlike EA's earlier multiplayer-centric affairs.
The original, bulbous Xbox controller is one of the least comfortable gamepads I've ever used, and I have large hands. But the 20-year-old 'pad holds a sweet spot in the hearts of some Xbox die-hards, which is why Hyperkin created this officially-licensed remake for the Xbox One and Series X/S. If you want to relive the glory days of the O.G. Xbox, the "Duke" is $20 off the list price from the Microsoft Store right now.

If you're looking for a comfy, affordable headset to rock while racking up headshots and dominating foes online, check out this Razer Kraken X. Billed as an "ultralight" headset, it delivers simulated 7.1 surround sound with positional audio to help you get the jump on enemies. It's $10 off the list price at Amazon right now.

DIRT 5 is the latest and greatest entry in Codemasters' off-road racing series, delivering speedy thrills in rally cars, trucks, buggies, and more. The campaign mode includes loads of events spread across 70+ routes in 10 international locations, plus there's four-player split-screen play and 12-player online races. Save $25 on this recent release at Walmart.
Hoop it up while the season's still going with NBA 2K21, now marked down $40 off the list price on Xbox One to just $20. 2K Sports' simulation series is a winner year in and year out, and this year's version brings an array of enhancements to the various play modes. Got an Xbox Series X or Series S? Go for the enhanced version for those consoles at $60, which is $10 off the list price.

If you've already played through Assassin's Creed Valhalla or just prefer Greek mythology, give Immortals Fenyx Rising a spin. This open-world game hails from Ubisoft's Assassin's Creed Odyssey team and explores the source material with a lighthearted tone and clear influence from Nintendo's The Legend of Zelda: Breath of the Wild. It just released in December and is already half off on Xbox One/Series X/S.

The latest entry in Ubisoft's open-world historical adventure series takes its cues from Nordic history, as you lead the Vikings into England in search of conquest. This version works on both Xbox One and the new Xbox Series X/S consoles, too, so you don't have to worry about buying the game again or paying for an upgrade if you plan on snagging a new console soon. It's 40% off.

Get up and get moving in Just Dance 2021, the newest entry in Ubisoft's annual dance series. Using a smartphone as your motion controller, you'll match the on-screen moves shown in vivid scenes paired with hit songs like Lizzo's "Juice" and The Weeknd's "Blinding Lights." It's $25 off the list price at Amazon right now.



---